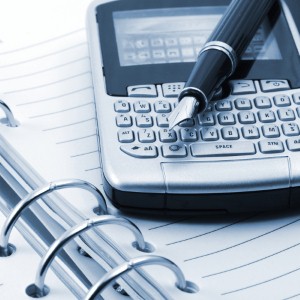 Did you know? 70% of mobile professionals will conduct their work on personal smart devices by the year 2018! What does that mean for your organization and how will that impact your company's security?

Personal devices come in all shapes and sizes, there are many devices available on the market today (tablets, smartphones, laptops…). One of the key challenges in organizations where an employee is allowed to bring their own device to work is SECURITY. How can you make sure the information residing on your employee's device is safe and secured?

Your employees have access to all your company's valuable information and documents, and these documents are constantly being moved around between devices. Whether the method of transfer is through email, or cloud based file sharing platforms - your company's information is at risk once it leaves your secured space.

Here are four strategies to help mitigate risks:
Create and enforce a BYOD policy guideline

Ask for inputs from across your business when developing the BYOD policy. Everyone in the company should agree on what is acceptable. Make sure your policies are clear to all your employees and that their compliance is mandatory.
Lead by example

Ensure your company's top executives are following these policies so that the rest of your employees will follow. Since your top execs have access to the most sensitive information, their devices can also be the most vulnerable and present the biggest risk.
Create secure credentials

Not all passwords are created equal. When creating credentials (username and password) for users in your company, make sure the level of security is appropriate for its application. Create a password convention for each business unit that incorporates letters, numbers, characters, upper and lower case and at lest 12 – 16 characters. Store passwords in locations separate from your documents and in the most secure location on your network. Many companies use password management software, like www.lastpass.com, or www.stickypassword.com to store and encrypt passwords and sync them across devices.
Use a Digital Rights Management system (DRM)

A good Digital Rights Management system, or DRM, will enable you to encrypt and protect all your valuable documents before making them available for your employees. So even when your files are being accessed on an unmanaged device, you can be sure that you still have full control over those files. Applying control features can limit how many devices have access to the document, restrict access by group, IP, and revoke access after a period of time.

Do you have other methods you use in your company for keeping documents safe across multiple devices? Let us know!

Are you concerned about being the target of the next big hack? Download this Instant Business Case: Why Invest in Document Security.